Overlooking the pristine waters of the Indian ocean, PALM Hotel & Spa invites you for an ultimate relaxing getaway surrounded by nature. In an intimate atmosphere amid lush greeneries, enjoy a moment of peace and relaxation at the Kah Beach area,  at Akea Spa or simply by taking advantage of your private whirlpool in Suites, Lodges and Pool Lodges. Beyond a 5-star hotel, the Palm is also a story of encounters.  A luxury hotel driven by a passionate team, caring heartfully for the preservation of the environment.
Close to the bustling Saint-Pierre city, with an easy access to the natural wonders listed as UNESCO World Heritage sites, PALM Hotel & Spa is the ideal point of departure to explore Reunion Island main touristic attractions. From the rugged coastlines of the Wild South to the lunar landscape of La Piton de La Fournaise, stopping by the magnificent Langevin Waterfall; set off on an unforgettable adventure and let yourself be marveled by the diversity of the landscapes.
The hotel is located 1h30 away from Roland Garros airport (Saint-Denis) and 25 min away from Pierrefonds airport (Saint-Pierre).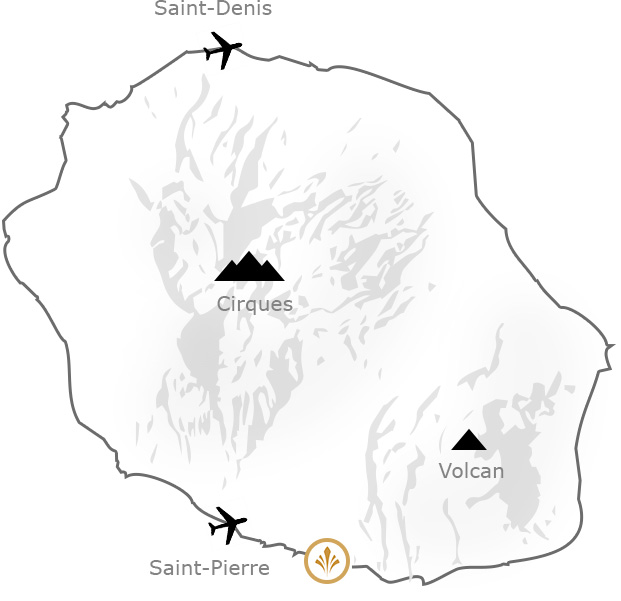 24/7 Reception
Concierge service
Free WiFi access
Valet
Luggage room
Baby sitting*
Courtesy room
Electric vehicle charging station
Beach shuttle
Spa*
Boutiques*
Private parking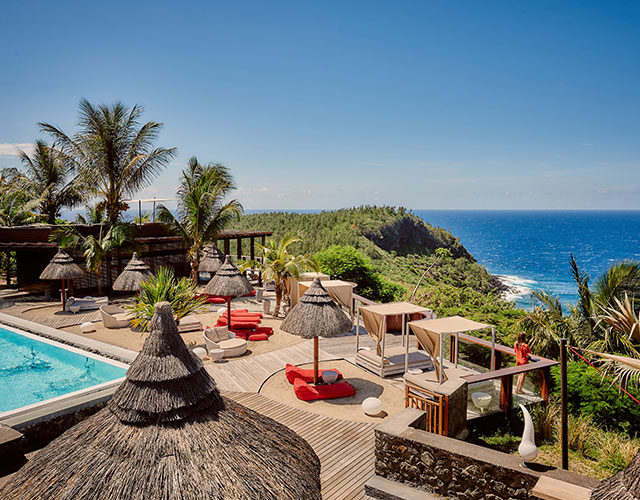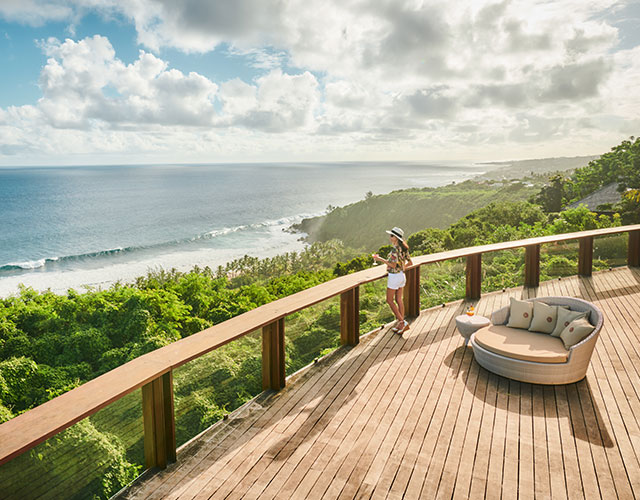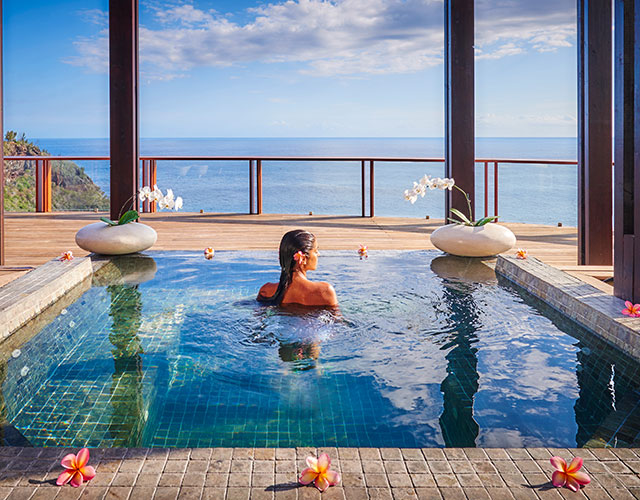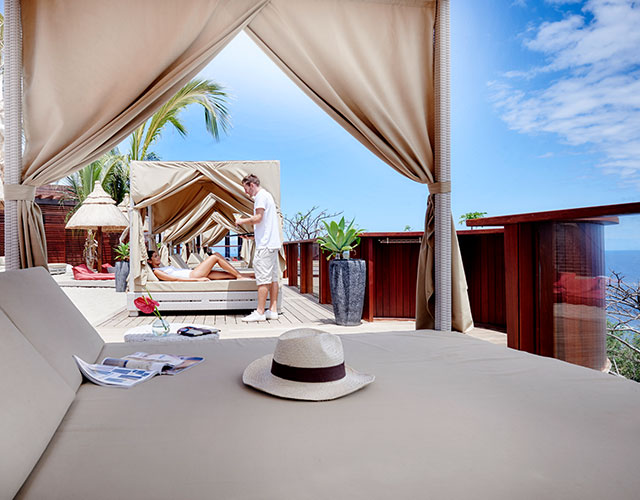 Suspended between sea and sky, the Kah Beach area invites you for an unparalleled moment of relaxation.
Comfortably lying down on your sunbed or seated in the heated whirlpool, let your spirit roams free, embracing the scenic view over Grande Anse bay.
Environmental protection is part of PALM Hotel & Spa DNA. Built from the beginning to fit in the preserved and authentic environment of the Wild South, the Palm is the first hotel of the Indian Ocean certified with the European Ecolabel.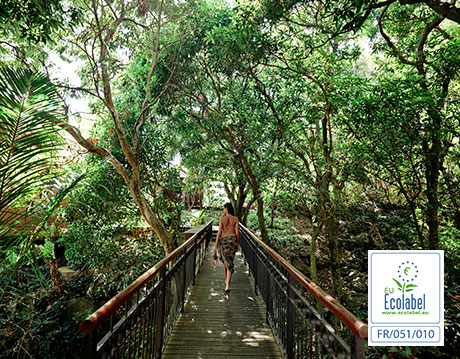 Discover the hotel boutique during your stay. Tableware, natural hanging, macrame decoration, local products, … leave with a souvenir of your experience or give your loved ones a unique gift.